Here it is! Our third and final installment of "Our Top Hotel Rooms"! We are completing the list with four properties that are located in Zambia, the Caribbean and two countries in Europe.
Islands of Siankaba| Livingstone, Zambia
I have been to Islands twice now and it is a place that is very special to me. When I go here, I feel like I am at home. This lodge, laid out on two small islands connected by rope bridges, is on the Zambezi river.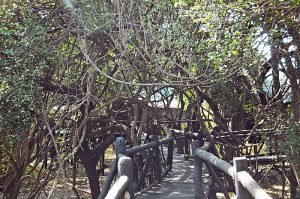 On one island is the dining, lounge and pool area, and on the other island are the seven chalets. Each tented chalet is on stilts above the Zambezi and is complete with hardwood floors, claw foot tubs and a deck where you can sit and enjoy the river.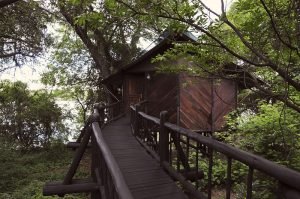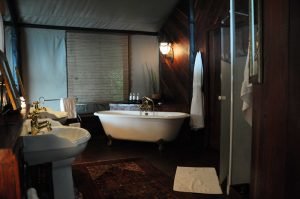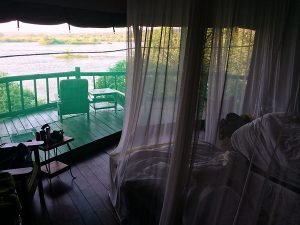 At night you go to sleep to the sound of the river and the occasional hippo grunt and wake in the morning to playful vervet monkeys. It is the ultimate in peace and relaxation. The last time I visited was in the month of August and the evenings were chilly. I returned to my room with a heating blanket on and ready for me on my bed and (as per my request) the tent slightly opened, so I could hear the river. Islands of Siankaba is a place I will always return to.
To find out more about this little slice of heaven, click here.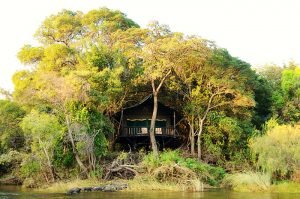 Jade Mountain| Soufriere, St. Lucia
Jade Mountain is a classic example of us picking a destination based  solely on the lodging choice. This was not the first time we had done this and it definitely won't be the last. Finding Jade Mountain really sealed the deal on which Caribbean location we were going to spend Thanksgiving.
When you stay at Jade Mountain, you don't stay in a room…you stay in a Sanctuary. Our sanctuary was J4, a moon sanctuary.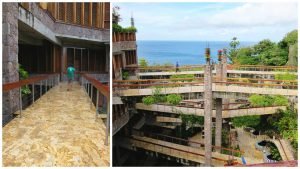 Each Sanctuary has its own long bridge that leads to a massive wooden door. Entering your sanctuary leads you down a hallway lined with a beautiful wooden armoire. The hallway then splits into two areas: an open bathroom with a huge Jacuzzi tub and, a large open space with a beautiful canopy bed, sitting area and an inviting infinity pool, with a view of the sea and pitons, that replaces a fourth wall.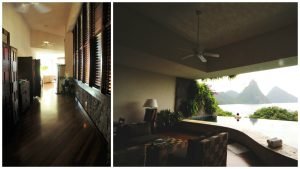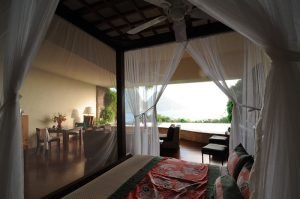 You have a complimentary minibar in your room that is restocked with fresh snacks every day. You are also appointed a butler for your stay and are provided a firefly device so that you can contact your butler at any time.
This room was so spectacular we hardly left it other than for meals, a massage and a couple of trips to the beach.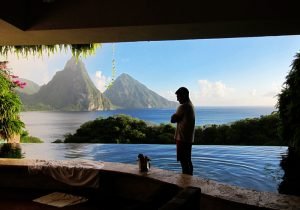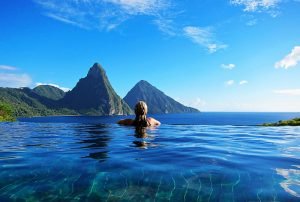 A highlight was waking up to the soothing sound and fresh scent of a passing morning rainstorm.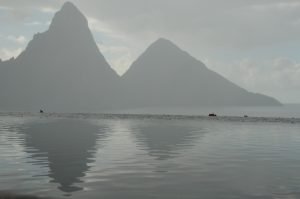 The rooms and the entire hotel are an architectural dream. Perhaps Jade Mountain architect and owner Nick Troubetzkoy sums it up best: "When you combine earth, air, water and the ethereal view in this way, I believe you unlock a potential for an almost profound and magical level of enjoyment and celebration."
You can find out more about Jade Mountain here.
Hotel D'Angleterre| Copenhagen, Denmark
The recently renovated Hotel D' Angleterre has a sophisticated elegance feel to it. They've managed to update the 260-year-old building while maintaining the hotel's neoclassical history. The décor and colors are Danish design at its best: clean and elegant with just a touch of modern, and an end result of the Dane's own Hygge. One of our favorite things about this room was all of the modern technology that added to the convenience and comfort, including a B&O entertainment system, state of the art climate control and a Nespresso machine.  Our room was large and included a nice sitting area.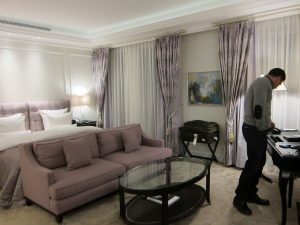 The bed was very comfortable and had individual duvet covers.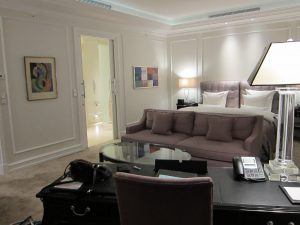 The bathroom was also large and had great lighting. It seems that more and more, higher end hotels are including better "getting ready" lighting in their bathroom renovations and I love it.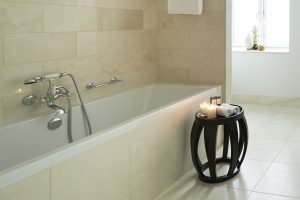 Eddie particularly loved this hotel and I think the blend of comfort, technology and design had a lot to do with that.
You can find more about Hotel D'Angleterre here.
Belmond Hotel Caruso| Ravello, Italy
We recently stayed at the legendary Belmond Hotel Caruso. This hotel had been on my "list" for a while, so when we decided on the Amalfi Coast, I knew exactly where we were staying. Our room was large, bright and airy.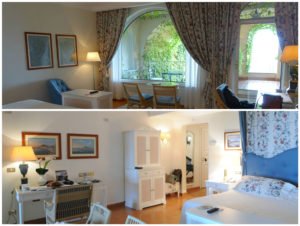 We had a long hallway between the bathroom and the rest of the room.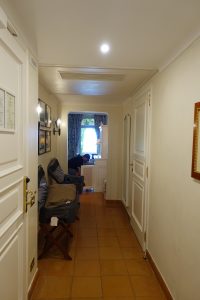 The main part of our room had a deliciously comfortable bed, a nice sitting area and a desk. It is always nice to have some room to spread out! When Eddie takes out his contacts at night, he can't see more than three feet in front of him, so he loved the TV lift cabinet at the foot of the bed.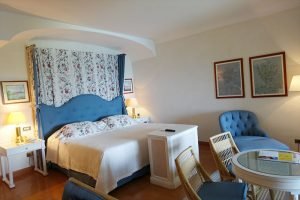 The main part of the room also had large picture windows with expansive views of the coast.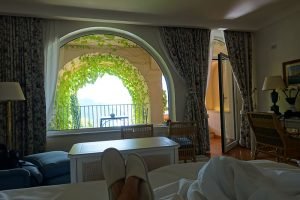 All rooms at Belmond Caruso have white marble bathrooms. Ours was large with tons of storage, a soaking tub, shower and a vanity area with the best toiletries I have seen yet!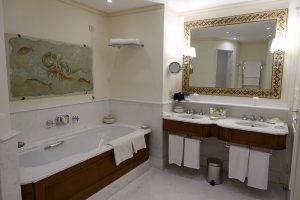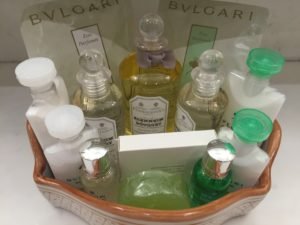 My favorite part of the room was the fairytale balcony that looked over the bright green lawn and the winding Amalfi coastline.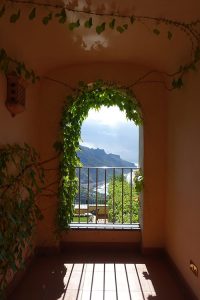 You can read our full review of the Belmond Hotel Caruso here.
That's a wrap for our first "Top Hotel Rooms". We'll be sure to do a "Top" list like this at the end of each year. We hope you enjoyed it and it inspired you to check out one (or more) of these fantastic hotel rooms!