Here are three more amazing rooms from our top 10 hotels!
Sayari Camp| Serengeti National Park, Tanzania
When finalizing our stay at Sayari, we requested a room that was a bit removed from the rest of the camp and ended up in the honeymoon suite.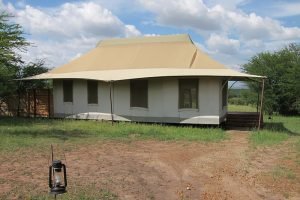 Our beautiful suite had hardwood floors, a big canopy bed with mosquito netting, a beautiful bathroom with a shower large enough to hold a rugby team, and a standalone tub that looked out over the Serengeti.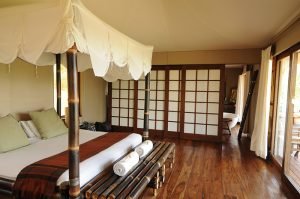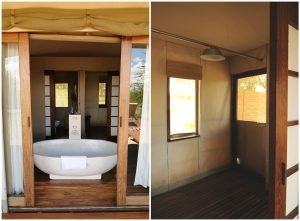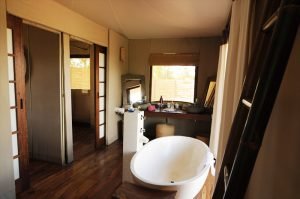 We had a large beautiful outdoor seating area and a separate area with an outdoor tub.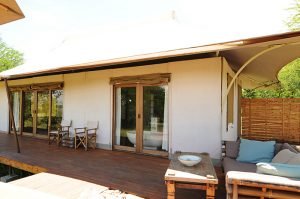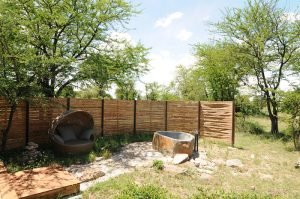 We had floor to ceiling windows that made those late afternoon thunderstorms that much more enjoyable.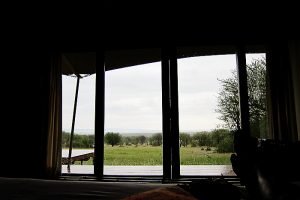 But, my favorite was the morning that we had to be picked up for our morning drive (instead of walking to the main area) because a small herd of elephants were snacking on the vegetation outside of our suite.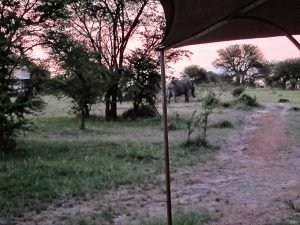 We experienced the true romance of the Serengeti at Sayari.
Click here to find out more about Sayari Camp.
Six Senses Laamu| Laamu Atoll, Maldives
We searched far and wide trying to find the perfect spot in the Maldives. I saw tons of beautiful resorts, but when I came across Six Senses Laamu, I immediately knew that this was "the one". And when I showed it to Eddie, he agreed.  We came to Six Senses Laamu after five days of safari in East Africa. The Maldives are a haul from East Africa and we were beat by the time we made it to the main island of Male. Fast forward two island hopper flights, a speed boat and a golf cart, and we are standing in our room with our jaws on the ground. We had never seen anything like it and, to this day, have yet to see anything that compares.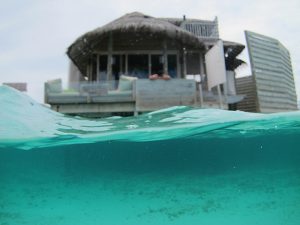 With views across the most beautiful waters I have ever seen, our room was a dream.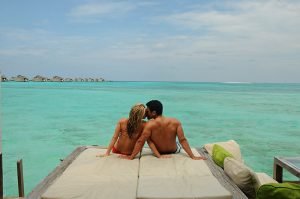 The room is centered by beautiful bed.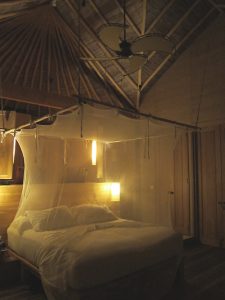 There is sunken seating and a writing desk that looks out over the deck to the sea.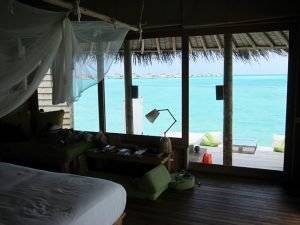 The deck has built in loungers, a sunken dining area, couches, over water hammocks and direct access to the sea.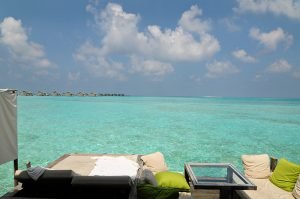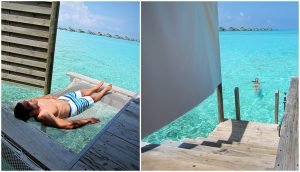 The sinks (which were designed to look like luggage) and loo with a view are on a separate level with two closets and views of the sea.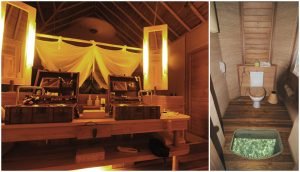 Aside from the fact that this is an overwater bungalow, the star of this room was the entirely separate, partially outdoor, bath and shower area. Enhanced with a beautiful light fixture, this room holds a tub that is completely clear so that you can see the beautiful sea below you and a shower that extends over the sea and can be accessed directly from the sea with a wooden staircase.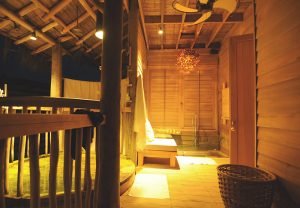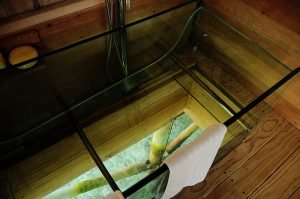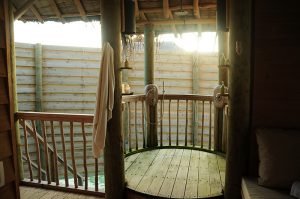 From this room, you could take another set of stairs to an outdoor viewing loft with a big, cozy couch. It was spectacular. We always bring music when we know we'll be at a place where we'll spend a lot of time in the room, but Six Senses Laamu provides their own beautiful music that just seemed to fit the surroundings perfectly. I would still love to get my hands on that play list. Each room comes with two beach cruisers to help you get around the island.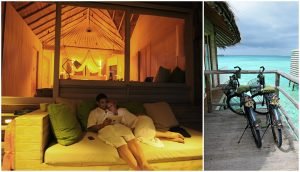 We stayed at Six Senses Laamu shortly after they first opened and they have made quite a few impressive changes since then. Our entire experience at Six Senses Laamu motivated me to set a goal of staying at as many Six Senses properties as possible.
To find out more about Six Senses Laamu, click here.
St. Regis Florence| Florence, Italy
We stayed in two beautiful rooms at the recently renovated St. Regis Florence. Both were gorgeous, but for this post, let's focus on the Dante Suite. One of the most beautiful rooms I have ever stayed in.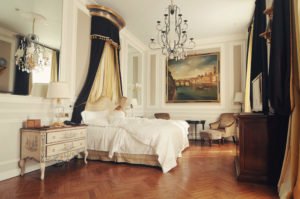 The Dante Suite is the size of a small apartment. It has a separate sitting area that is reached by an entry way and leads into the bed area.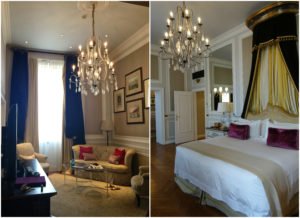 It is lavishly decorated with chandeliers, a grandiose headboard and beautiful velvet drapery. This suite is truly fit for royalty. The room comes with butler service which came in quite handy for an afternoon pick me up of espresso and biscuits.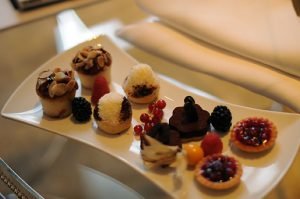 There was ample storage, two bathrooms (one with a flatscreen) and a huge comfy bed that you felt like you were melting into at the end of a long day.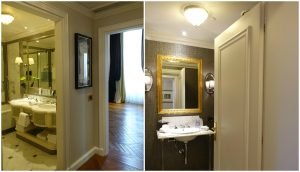 This suite had a small balcony with a lovely view of the Arno river.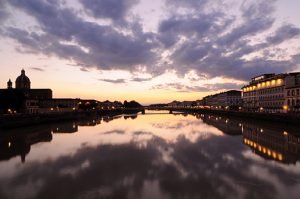 I recently did a full review of our stay at the St. Regis Florence that you can find here.
To find more info on this beautiful hotel, click here.
Up next: The Caribbean, Amalfi Coast and Denmark!