Once upon a time there was a disillusioned girl who thought that a hotel was merely a place you rest your head for the night and, as long as it was clean and comfortable (enough), it wasn't a significant part of your travel experience. Over the last seven years, that girl has learned how very wrong she was.
The truth is, a hotel, and the room you stay in, can play a significant role in your travel experience. Sometimes the room is the key draw; it's a place you want to hunker down in for days on end. Other times your room is your safe haven and place of comfort at the end of a long day in an unfamiliar place.
This a list that I have wanted to post for a long time. I think the hotels that do it right, that become part of your experience, deserve some recognition. I have been writing this post in my head for a while now. Putting it "on paper" and reliving these fantastic stays has been a lot of fun for me!
Keep in mind that, for this post, we are just covering the rooms. These are rooms that have blown us away. Rooms we didn't want to leave. Unforgettable rooms.
In order to do this list justice (and to save your eyeballs and possibly your job), this list will be broken down, in no particular order, into three separate posts.
Without further ado…
Leopard Hills Private Game Reserve | Sabi Sand Game Reserve, South Africa
Although our stay at Leopard Hills was several years ago, it's befitting that it is listed first as it was our first experience with a hotel that got it ALL right and it changed the way we viewed a hotel's role in travel experiences.
Leopard Hills is comprised of eight suites nestled atop a lush hilltop.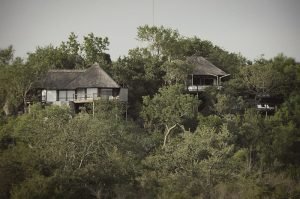 We were lucky enough to end up in the honeymoon suite. Our room was beautifully decorated with floor to ceiling windows, a large plush bed and a separate sitting area.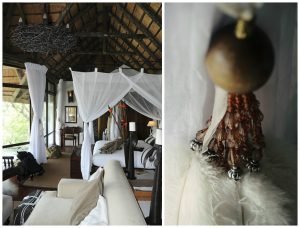 The bathroom had a large soaking tub and a shower that had direct access to the outdoor shower on the deck. The deck also had a plunge pool that overlooked a watering hole.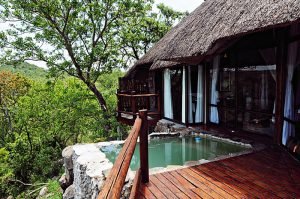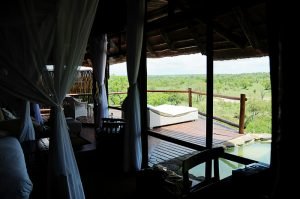 Each night when we returned to our room there was a special note waiting for us with a poem or African proverb.
*Leopard Hills has recently undergone a renovation that includes new interiors and larger decks.
Click here for more on Leopard Hills.
Royal Davui Island Resort | Fiji
We didn't know we wanted to go to Fiji until we came across Royal Davui. The resort is set on a small private island on the Beqa Lagoon and has fifteen, thatch roofed "vales".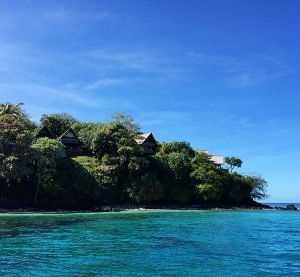 We stayed in a premium plunge pool villa which faced Beqa Island and had a flawless sunrise view.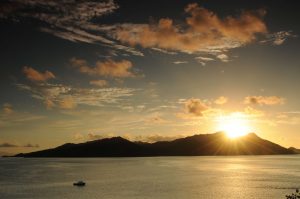 Our vale was spread out on multiple levels, with separate living and bedroom areas.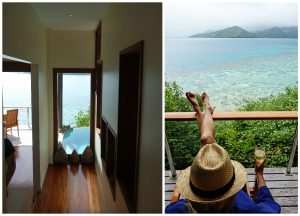 There were beautiful hardwood floors throughout and both the living and bedroom areas featured panoramic doors that led to private verandas.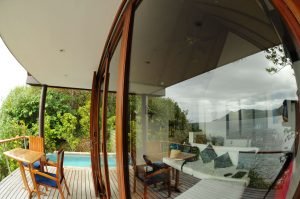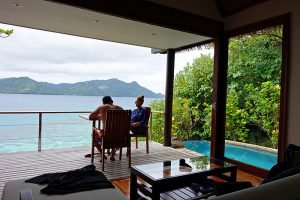 The bathroom, set right above the bedroom, had a large soaking tub (with a view of course!).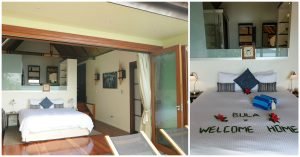 The best part? Taking a morning dip in that heated plunge pool!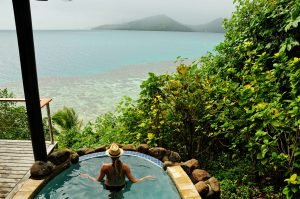 You can find more on Royal Davui Fiji by clicking here.
Hotel Maria Cristina | San Sebastian, Spain
I recently did a full review of the Hotel Maria Cristina that you can find here. We had a fantastic experience at this Luxury Collection property and our room was a big part of it.
There is this great old Hollywood glam feel to this hotel that touches every corner. I really love the muted greys with pops of color and gorgeous chandeliers in all the right places.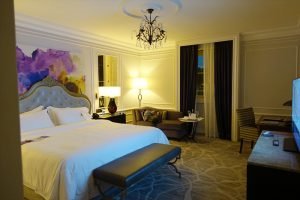 When we opened the door to our spacious room, we found that there was wine AND cheese waiting for us. That certainly gets things off to a good start!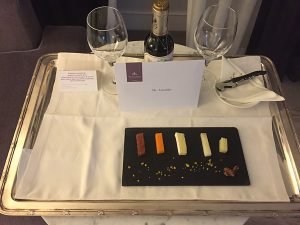 Most of the time, we are much like the typical American tourist in that, while in Europe, we don't stay in one spot for more than three days. This time, we got to enjoy this glamorous room for a full five days. For that reason, we really enjoyed having such a large room to spread out in and the ample storage so we could actually unpack.
The Hollywood glam feel continued into the beautiful black and white marble bathroom.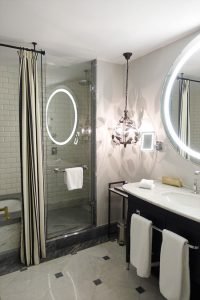 And, to top it all off, we had a great view of the Urumea river!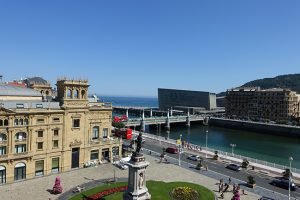 You can find more out about Hotel Maria Cristina here.
I hope you enjoyed the first of this three part post! Up next: East Africa, the Maldives and Italy!