What an adventure this entire "Round the World" has been. It has been one of the most fantastic things I have taken part in and I am still in awe of the places I have been and the adventures I have experienced all because of this ticket. When it is over, I will provide a more detailed recap of the entire trip. I'd be lying if I said I am not already thinking about scooping up another one of these magic tickets. But first, we have to finish up phase III.
Backtracking to phase II, we had the North America segment, which is home, and we had four legs of our RTW ticket here. Eddie had a few more legs than I did (because he didn't travel through Southeast Asia with me), so we purchased my ticket to Mexico. We decided to travel to Playa Del Carmen and New York City. They were perfect additions to our adventure!
Planning this final phase has been significantly less stressful than planning the first phase. I think having the experience helps, but it also helps that during this phase I'll visit half the number of countries, there are no visas or vaccinations required and I find it easier to navigate Europe's transportation infrastructure.
This final phase will be filled with big cities, small villages, mountains and beaches. All reached by big planes, small planes, boats, trains and cars. And, it will include some of the most beautiful hotels in the world.
So, without further ado, here is the Phase III itinerary:
Switzerland
Girl's trip! One of my best friends, one of the first people I met when I moved to San Diego, will be joining me for the Switzerland leg of this trip. She only bought her ticket two weeks ago and I am ecstatic she is joining me! We have done quite a bit of "life" together: she was with me when my husband asked me out, I witnessed her engagement, we were in each other's weddings, I saw her become a mom, and we have shed a few tears together. I love that we get to add this experience to that list. She is a "glass half full" gal with an adventurist spirit. So much so, that she (at her own request) doesn't know much about our itinerary. And, knowing that we will be in some phenomenal hotels, she has opted to not look at anything about them so that she can be surprised upon arrival. To her amazing tribe who has helped make this happen, I am so grateful for you. Thank you.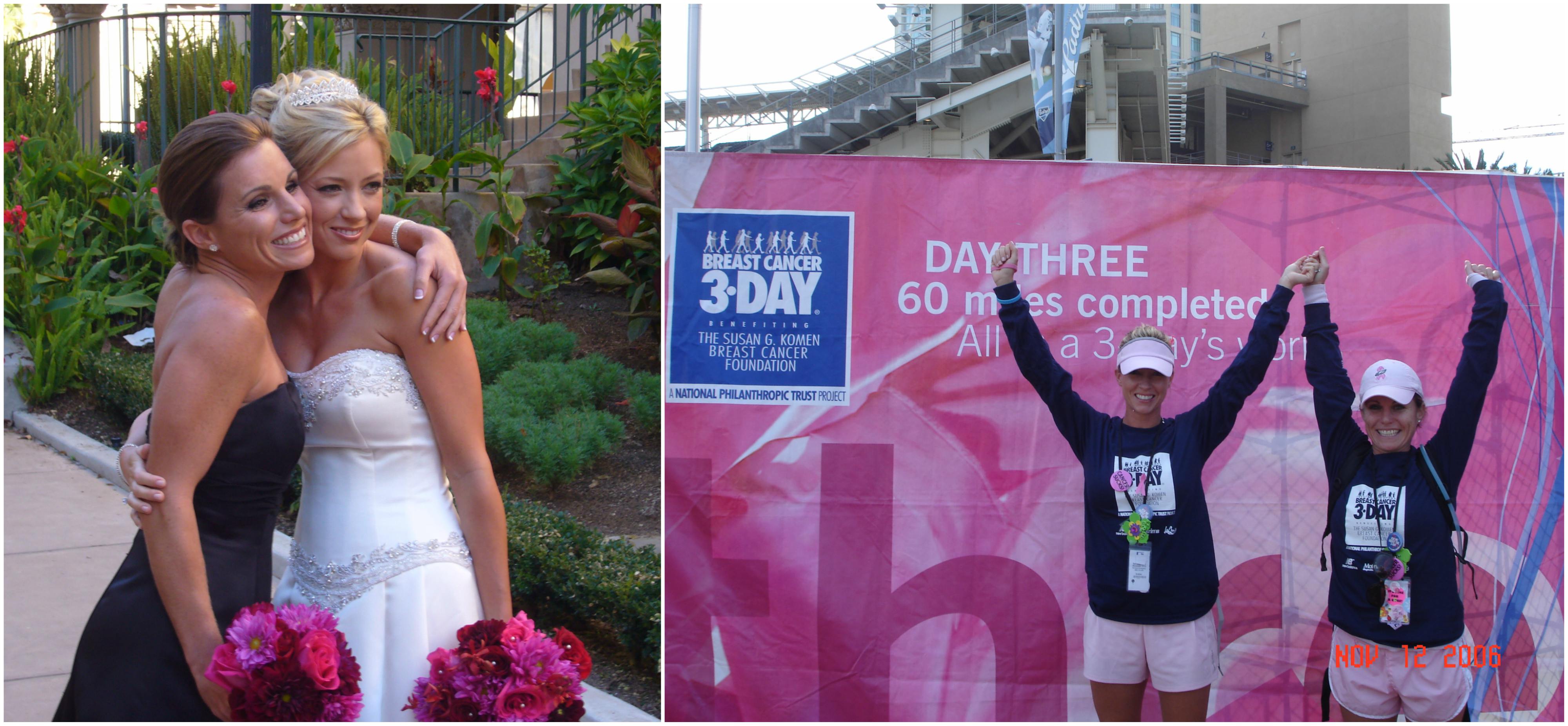 Switzerland has intrigued me for the past few years. I've always thought I would go to enjoy the winter wonderland seen in countless photos, but it's the summer photos that finally reeled me in. This will be the perfect combination of active luxury. And, although Switzerland is known for her amazing trains, we have opted instead to drive so that we can have more control over stops. You just never know when spontaneous picnicking will need to happen.
Instagram, TripAdvisor and Google played major parts in destination selection.
Lucerne
Seriously, look up images of Lucerne.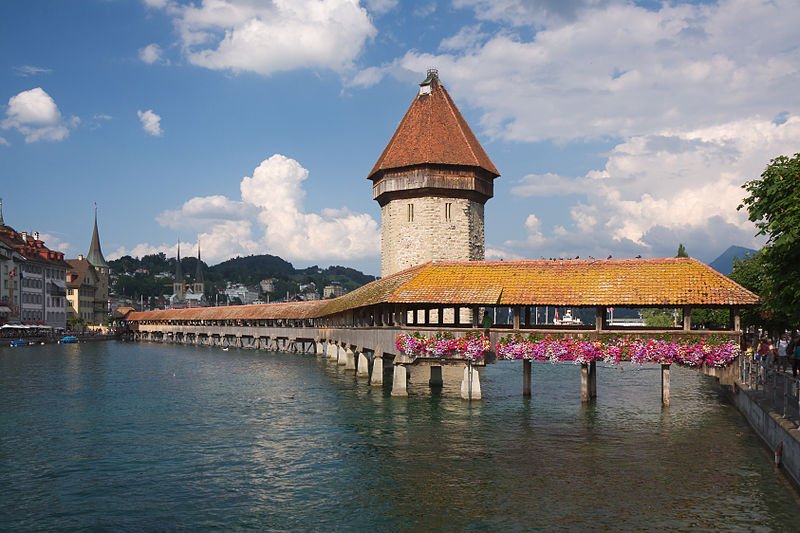 It's a picturesque city with the perfect blend of modernity and tradition. We will be there during the Lucerne Summer Festival, which means lots of live music! We will be staying at the historic Hotel Des Balances, which sits right on the Reuss River, perfectly nestled in the heart of Old Town. It is as elegant as it is historic, and its beautiful façade and terrace have made it one of the most photographed landmarks in the area.
Adelboden
Adelboden is a beloved village in the Bernese Alps. Skiers flock to it in the winter, but it is great for hiking in the summer. We'll do some hiking, fondue eating, cable car riding and waterfall chasing here.
Pontresina
Welcome to the land of the Belle Époque. We'll enjoy the beautiful lakes and a fraction of the 580 kilometers of hiking trails that weave through the area. We will be staying at the historic and absolutely beautiful Grand Hotel Kronenhof, which is one the most architecturally significant Alpine hotels of the 19th century. The region and the hotel are known for wellness, so we will enjoy some time at Grand Hotel Kronenhof's 2,0000 square meter spa.
We will spend our final night in Geneva. Maybe. We have no plans, nor do we even have a hotel booked, but that's the fun of it! The next morning, Megan will return home and I will move on to France.
France
This will be my second trip to France and my first time traveling solo internationally. This excites me as much as it intimidates me. More than anything, it will be a great "growing" experience. And, humbling. It will undoubtedly be humbling.
Alsace
I'll move on to Alsace in northeastern France. Up until last week, I had planned on going to the south of France, but logistics were an issue. So, I am still planning this part out. So far, two things are certain: the towns in Alsace are absolutely adorable and I will definitely be doing some wine tasting.
Paris
This will be my second time to visit Paris. I struggled with whether I should write the following, but here it goes: I didn't fall in love with Paris like so many others have. I didn't dislike it. I just don't swoon over it when I speak of it. But I am confident that this is a "me" issue and not a "Paris" issue. On our last visit, we devoted all of our time to Paris's popular sites. So, this time, I am just going to enjoy the city itself.
And, the best part: this is where Eddie and I will be reunited after two weeks apart. How romantic! Of course, I had to find the perfect lodging for us. One that is romantically Paris. And, the Grand Hotel Du Palais Royal perfectly fits the bill. Nestled in a historic 18th century building, in the heart of Paris and overlooking the Palais Royal Garden, the Grand Hotel Palais Royal may be what makes me fall in love with Paris. And, they have a champagne bar. These things are important.
Croatia
It seems like Croatia has been the place to be this summer! There are so many wonderful places to choose from and our six days will barely scratch the surface. We don't have many "activities" planned and really just want to explore. I've put Eddie in charge of finding dining options (which he is masterful at) and a few other activities for us. We will use the ferries to city and island hop the Dalmatian coast!
Split
Split is the second largest city in Croatia, known for beaches, ruins and nightlife. So, those are the three things we will enjoy during our 24 hours there!
Hvar
The first time I saw Hvar is when a friend posted a picture of it. I knew I had to go the minute I saw it! This will mainly be beach time for us. It's been recommended that we rent a scooter (yikes!) and hunt for secret beaches. Have you been to Hvar? I'd love your recommendations!
Korcula
Korcula is said to be just as beautiful as Hvar and a lot less crowded. We have one planned activity: a full day of island hopping and wine tasting—the very two things that drew me to Korcula.
Dubrovnik
Our only plan here is to get lost in the city, exploring the beautiful ancient walls I've seen pictured so many times, the old town and the beaches. Okay, and King's Landing. We are going to find King's Landing.
Seychelles
The Seychelles: the place that has held the number one spot on my bucket list for 15 years. And, a return to Africa. As a side note, I was very particular about the type of plane we take to get here, so be on the lookout for that! After a week of hopping around from place to place, the Seychelles will be a week of relaxing and enjoying those beautiful blue waters, as well as some beautiful properties. We may do a little bit of island hopping and I will be perpetually on the lookout for those incredible giant tortoises.
The "I'm not ready to go home" Journey Home
Our RTW ticket ends in the Seychelles. We used American miles for a ticket home on Etihad. This means a (short) overnight layover in Abu Dhabi. I really wish we could stay longer, but our plan is to go straight from the airport to Sheikh Zayed Grand Mosque and then to our hotel, where we will have dinner at one of the best restaurants in the city. Our time is short, but we will make the best of it!
Our flight from Abu Dhabi only takes us to New York and our afternoon arrival time doesn't give us enough time to get on a flight home. Such a shame. So, we're spending the night and all of the next day in New York! We've no idea where we are staying. Those are details that will just have to wait.
What do you think of this final phase? Have you been to any of these places? I'd love to know your recommendations, so please comment below!
I have loved sharing this journey with you so far and can't wait to share the last part of it!
Follow on Instagram for daily posts and stories and Facebook for pics from each day. Of course, there will be a thorough recap once I return home!