At the heel of Italy's boot lies beautiful beaches, rural vineyards, historic towns, diverse architecture, an art scene that rival's Florence's and top notch food and wine. The best part – the bustling crowds of the rest of Italy are not here (yet).
We barely scratched the surface of this off the beaten path gem, but we can tell you this with 100% certainty: the Italian region of Puglia deserves a spot on your list. Here's why: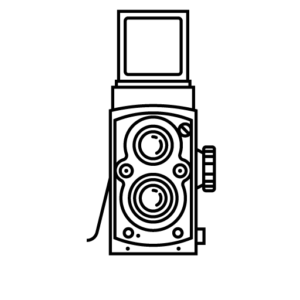 1. Puglia produces more wine than any other region in Italy, with the most popular grapes being Negroamaro and Primitivo. Set up a tasting tour with Path Tours and ride through the countryside in a 1968 Fiat. Try one of the Pope's favorite wines: Five Roses rosé from Leone de Castris.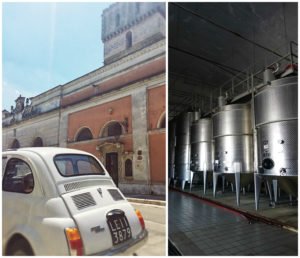 2. The town of Lecce, with it's offerings of history, art, culture and great food is often referred to as the "Florence of the south". We found it to be comparable if not better. And, there are fewer visitors that you have to share with.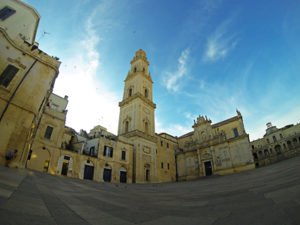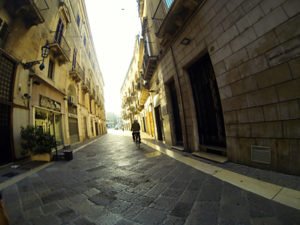 3. Although the sites and streets lack major crowds during the day, Lecce's main square, Piazza Sant'Oronzo, buzzes with energy in the evenings. Locals and visitors relax along the ruins of the piazza with a beer or glass of wine before going out (or home) for dinner.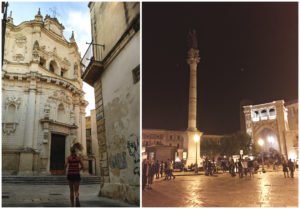 4. The people are especially kind. On one afternoon, I sat on a bench outside of a shop to reapply a Band Aid to my abused heel. The shop owner came out, gestured for me to wait, disappeared and then returned with a fresh stem of aloe.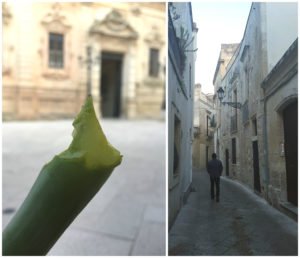 5. About a 40 minute drive from metropolitan Lecce is the charming beach town of Otranto. Otranto, Italy's most eastern town, frames the crystal clear Adriatic sea with it's beautiful white buildings. We found a day trip to be perfect for some strolling and a delicious, fresh seafood lunch.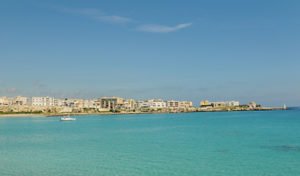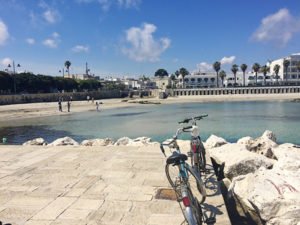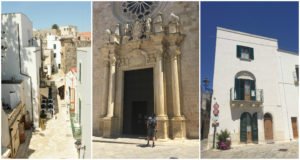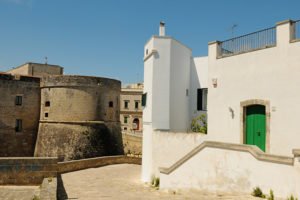 6. Also not far from Lecce's city center is the Grotta Della Poesia (Grotto of Poetry). Located within the rich archeological site of Rocca Vecchia, this grotto is considered to be one of the most beautiful swimming holes in the world.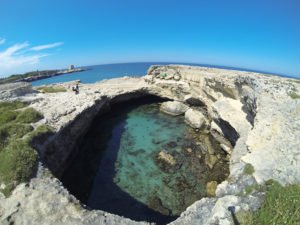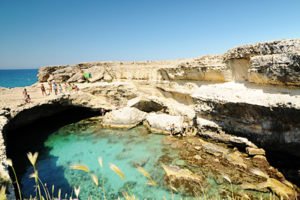 7. Bari, the largest city in the Puglia region and the region's capital city, also has a charming old town.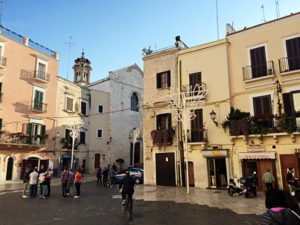 8. Bari knows how to throw a party! The Festa Di San Nicola takes place during the first ten days of May, with the final three days being the most eventful and most crowded. This festival celebrates Bari's Patron Saint, Saint Nicholas, with the final day ending in a large mass at the cathedral and a really impressive fireworks show!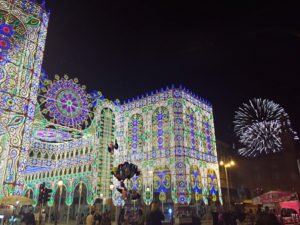 9. Just south of Bari is another charming seaside town called Polignano a Mare. It's most well known for it's cave restaurant Ristorante Grotta Palazzese. You can read about our experience at this restaurant here.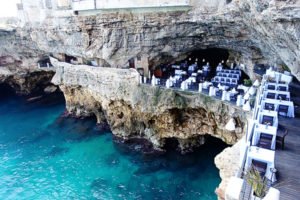 10. But, we think Polignano a Mare has even more to offer like it's quaint squares, stunning beach and beautiful sea cliffs.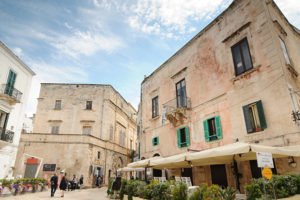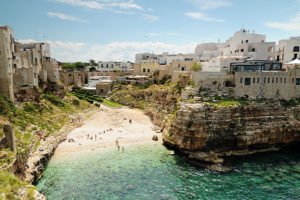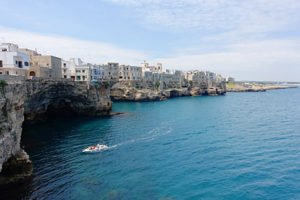 Where To Stay
In Bari, check out the cozy B&B Zupetta 16. The hosts are great and the breakfast is fantastic!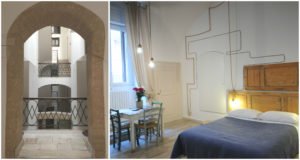 In Lecce, we highly recommend the beautiful and historic Mantatelure.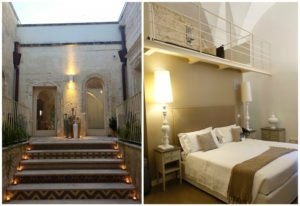 Is Puglia on your list, yet?